ProSound Staff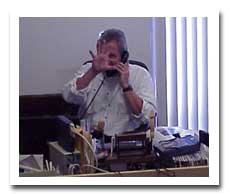 Michael Krewitsky – Central Scrutinizer
(thanx, fz)
Eagle Scout 1967
Battle of the Bands 1st Place Ft. Wayne, Indiana County Fair
1968 Michigan St. Bridge (it was all over, a life of music was inevitable)
BS Electrical Engineering Purdue University 1973
MS Physics
MA Music
PhD studies in Physics and acoustics
1st synthesizer ARP 2600 serial number 0008 (and there has been no turning back).
Started as lead technician at Musicians Repair Service 1976 (haven't figured a way out of here yet)
Moog Certified Polymoog technician (for Musicians Repair Service) 1979
ARP Certified Technician 1979
MBWA (management by wandering around)
Bought struggling MRS 1980
Apple Macintosh Certified Developer 1984
Changed business name to Professional Sound and Music 1985 (can't help it, just like those descriptive names) started selling pro audio and configuring systems.
Established ProSound.com 1999 (could only avoid the Internet for so long)
Recording is his main bag (baby) and knows Pro Tools inside and out. He lives most of his life in Prosound's in-house studio, when he's not coaching Little League. He has scored many soundtracks, for the Winter Olympics and various commercials and industrials, and done extensive recording projects for friends and clients. He also has at least three or four CD's awaiting release.
Contact us here or email mkrew@prosound.com.
Sales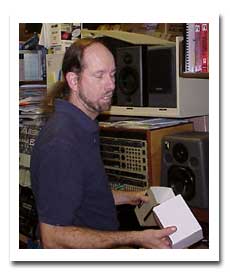 Shane Alexander – Sales Manager
Shane is known as the Walking Audio Encyclopedia. Don't try to stump him with some crazy techy question, cause he'll always have the correct answer.
Shane has been with Prosound about 22 years and is always available to answer your questions and dispel a lot of confusion that we all seem to run into from time to time while trying to achieve our musical goals. He knows installations, recording, studios, signal path flow, hardware, software, you name it.
Contact us here or email shane@prosound.com.
Administration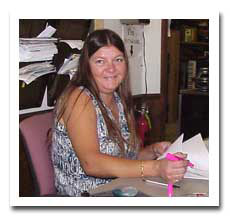 Bonnie Moore – Office Manager
Bonnie is our office manager at Prosound. She has been with the company for twenty years. She is one of our key people who keep the business running and keeps track of all our accounts.
When she is not keeping Pro Sound pointed in the right direction, she is spending time with her family and 5 grandchildren.
Like some others at Prosound, Bonnie is open to just about any kind of music.
Contact us here or email bmoore@prosound.com