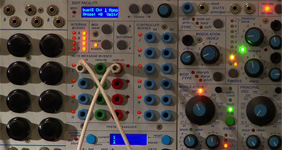 In support of what we've been seeing as a beloved resurgence in analog appreciation, the in-production documentary film "I DREAM OF WIRES: THE MODULAR SYNTHESIZER DOCUMENTARY" aims to explore the modern interest in modular synthesizers. There's just something about their hands-on nature, not only in interface but in that you can design build your own – customizing the sounds to what you most fancy. You'll meet quite the lineup of "obsessed" modular designers, collectors, manufacturers and musicians just in the 7 or so minute preview (below):
To help finish production there's a fundraising situation over at IndieGoGo:
http://www.indiegogo.com/I-Dream-of-Wires-film
If you are in San Diego and would like to learn more about modular synthesizers, analog keyboards or more stop by our showroom! Or, see our selection of online modular synthesizers in our online music store: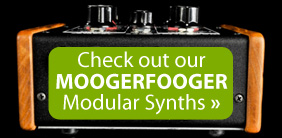 ProSound, Inc. is the go-to electronic and pro audio San Diego music instrument store. We're also digital and analog synthesizer repair (and nearly all pro-audio) experts. Contact us today if you have any questions about modular synthesizers, analog vs. digital or anything else you can think of!
P.S. Think they got the name from the Gary Numan song?
This entry was posted on Thursday, January 26th, 2012 at 6:44 pm and is filed under
Analog Gear
,
Industry News
,
Production Hardware
,
Synthesizers
. You can follow any responses to this entry through the
RSS 2.0
feed.