It started with the renovation, repair and refurbishing of a pair of classic 1977 JBL 4343 midformat studio monitors. These were the sonic centerpiece of 1970′s San Diego iconic studio "Soundtrax."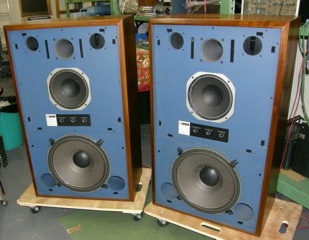 JPapa was the original (and only) owner of these babies, and Lenny, in our service department, as requested, carefully reconed, re-diaphragmed and restored the components to their factory-new performance with original JBL parts. They were ultimately, lovingly, re-installed in the new soffits of the new home of Soundtrax (and complemented with Genelec 8030APM's as "B" monitors).
Then, the fun really began: restoration of the ARP2600, the addition of an Anniversary MiniMoog Voyager (Signature Model – in a lovely, Maple hardwood case), and a new Korg Kronos 73.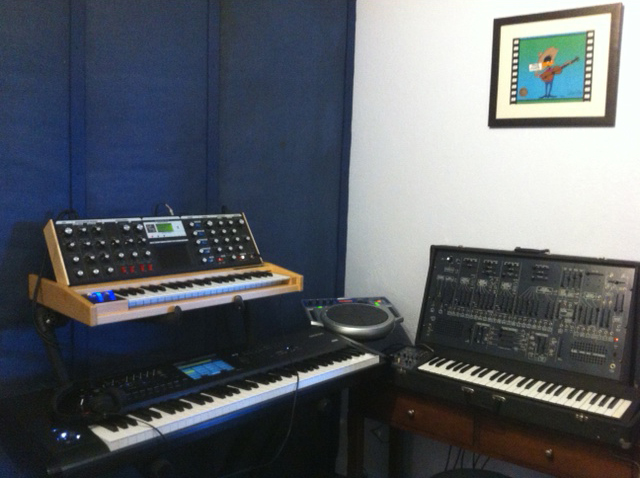 (note the original film cel copy of Daffy Duck asking for "SOUND PLEASE!")
Then came the certification and re-commissioning of the vintage AKG BX10 spring reverb, the beautiful wreck that is the original EchoPlex Ep-1, the Marshall Time Modulator and the original DBX 160 compressors. Add in two new Avalon VT737′s, a rack o' 500 modules, all feeding to a shiny new MacPro with DigiDesign ProTools 10 HDX rig with Apogee Symphony 16X16, controlled by a C24 surface in a new Omnirax desk, and you start to get the idea.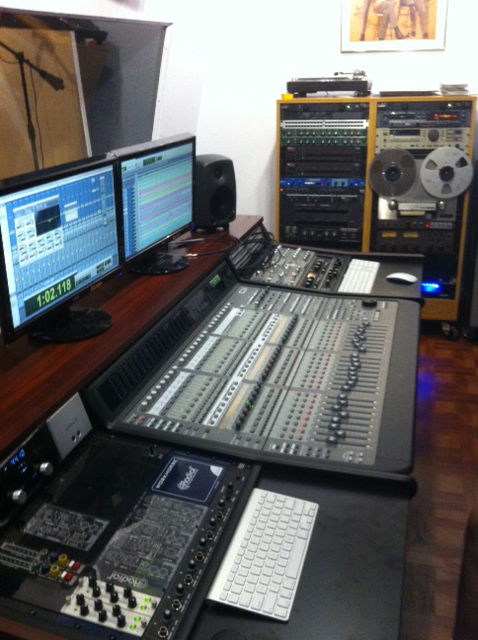 Along the way, new Redco TT Patchbays and all-new TGS (the good stuff) cabling were fabricated and supplied.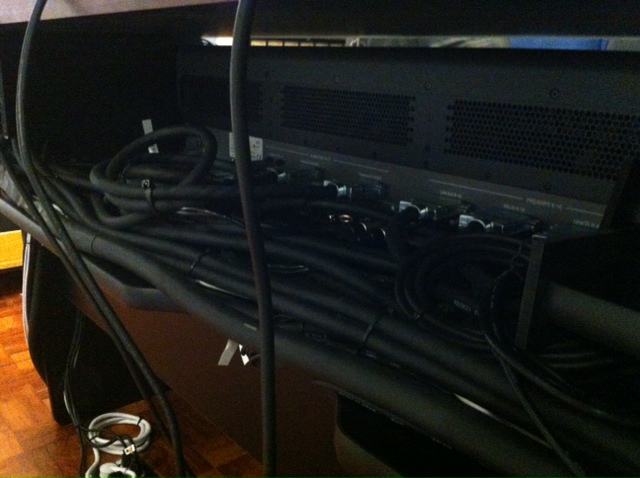 Then the Ampex 16 track and 2 track tapes were brought to bay (as was JP…).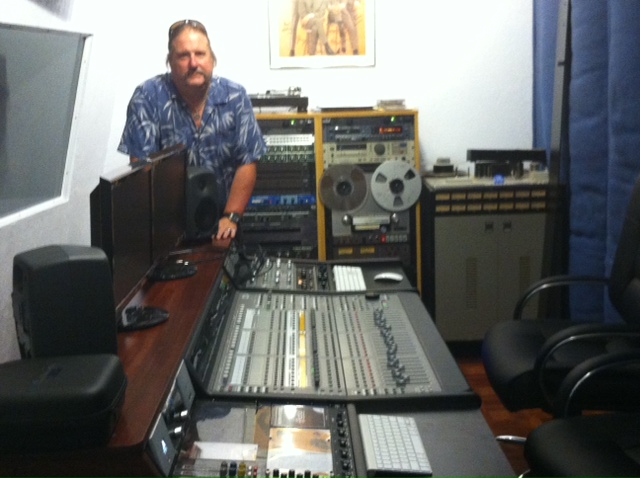 Telefunken (AR-51) mics, Blue mics, and Royer mics (among others) were added to the mic (formerly, gun!) locker.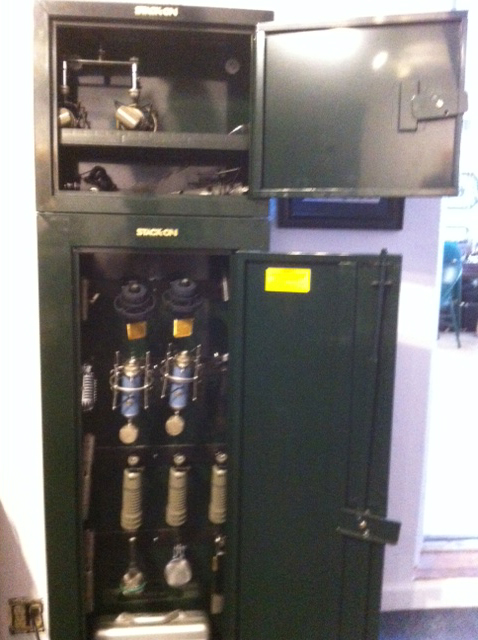 JP created the "BRIGHT" room from original 70′s cedar panels,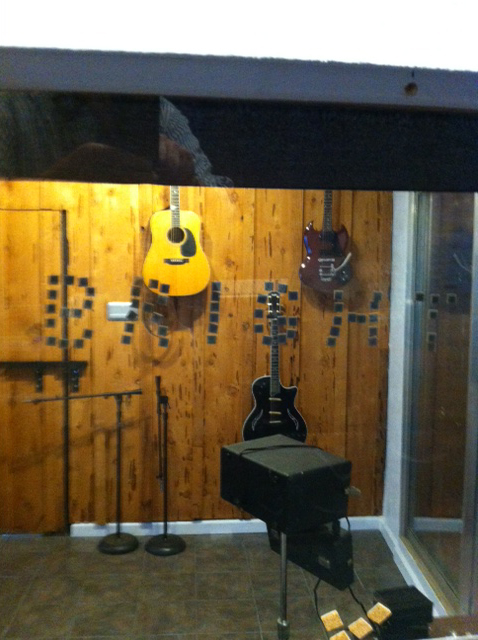 …and the "quiet" room (with the Neumann M49),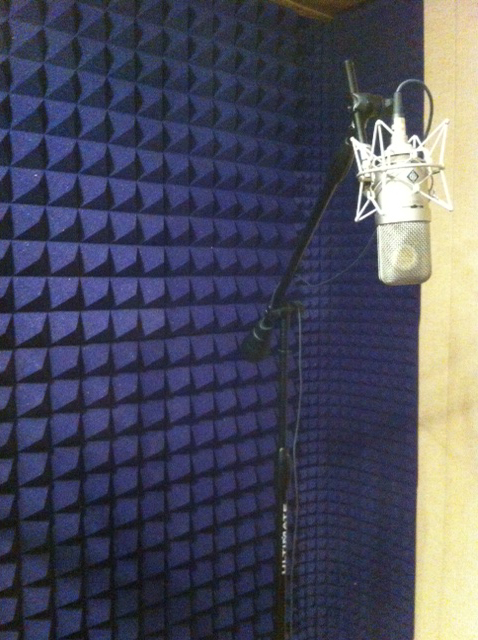 …and the "dead" wall at the back of the control room- made as 2 feet thick sound-absorbing material, to "kill" the back wall and make the control sound and feel much bigger than the actual space permitted.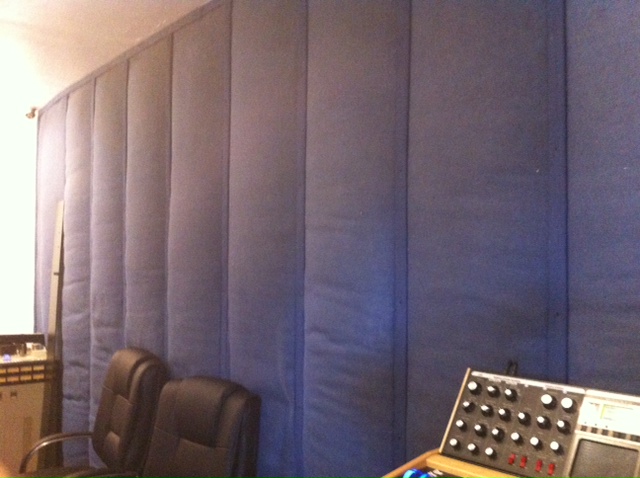 Not to forget the "Fritz" (Neumann KU-100 "dummy head" microphones) to be used as overheads and all over the place for glorious stereo-source recording (perfect stereo phase coherence and Neumann stellar quality detail, as always…).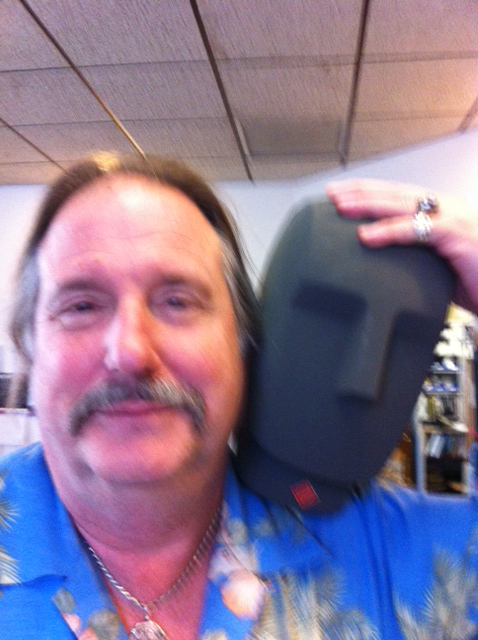 Have questions about our installation, restoration or music production gear in general? Contact us here, or come by and say hi if you are in San Diego!
This entry was posted on Monday, August 13th, 2012 at 2:19 pm and is filed under
Production Hardware
. You can follow any responses to this entry through the
RSS 2.0
feed.