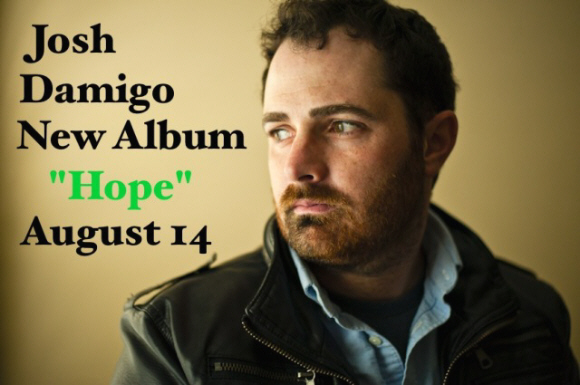 Call it a case of early musical repression that led Josh Damigo into becoming a heartfelt acoustic singer/songwriter with numerous awards under his belt. While starting piano lessons in the second grade, Josh's fundamental Baptist parents allowed him to listen only to "safe music" on an oldies station. Marching bands were OK, too, although music by The Doors, Rolling Stones and Bob Dylan, for example, were forbidden.
"Their music was considered risque," he says. "I'd have to switch stations real fast so that I wouldn't get into trouble."
After sticking to the piano for several years and then later taking up guitar, Josh began singing at churches and wrote his first song as a teenager. Today, the San Diego-based artist is preparing for a national tour timed to the upcoming release of his third set of recorded works, Hope, which was produced, recorded and mixed by Jeff Berkley of the band, Berkley Hart.
The CD follows an evolution of crisp and compelling material that includes Pocket Change: The Acoustic EP.  It was released in 2007 and earned him an audience that recognized his talent and love for acoustic music. A couple years later, he released Raw, from which the song Indescribable was used in an independent film titled Bad Faith (later renamed The Karma Killer).  Josh also composed and released for the movie a single called Love Again to coincide with the main character who loses his wife and moves forward with a new girlfriend.
The 17-track Hope takes on equally emotional subject matter. In Never Gonna Let You Go, the lyrically powerful song focuses on Josh's younger brother, Nathan, who returned from Iraq with post-traumatic stress disorder and was subsequently sent to prison for an act of disorderly conduct.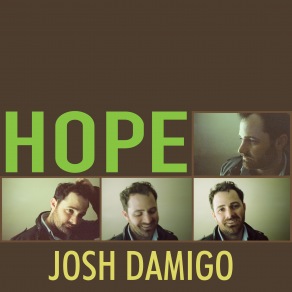 "The night before he went to prison, I put my arms around him and he said, 'Tell me it's all a dream. Never let me go.'" In the morning, Josh recalls bawling his eyes out while driving to work. "I pulled over and wrote the majority of the song at the side of the road."
In the track, Every Night, we learn of Josh's romantic misfortune over a girl who stopped calling him the day he relocated to Los Angeles to be with her. They had been dating for several months and she moved to L.A. shortly into the relationship. (Listen to Every Night here.)
"I don't know if she's heard the song yet, but my imagination says she has — and that she cried herself to sleep," he now quips.
Another song, Don't Lose Hope, was inspired by a loyal fan with serious health problems. Josh was humbled by her selflessness as she went on to work for the Make-A-Wish Foundation.
"There's a lot of maturity going on with Hope, as both a writer and a man," adds Josh when comparing his latest CD to Raw, which was "more about fun and hanging out." He also admits to the challenges of "trying to believe in yourself when you're in a pop scene with Justin Bieber and Taylor Swift."
Hope will be available through iTunes and CD Baby. Release parties are scheduled for August 10 at Witzend in Los Angeles, and August 11 at Lestat's Coffee House in San Diego, where Josh is found performing the second Saturday of every month.
Josh was nominated this year for "best acoustic" by the San Diego Music Awards (SDMA), to be held August 13 at Humphrey's by the Bay.
Among the music awards that he has already garnered are:
SDMA — Best local recording for Raw (produced by Aaron Bowen) in 2009; and best acoustic in 2010.
The San Diego H.A.T. Awards — Best male performer in 2006 and 2008; best new artist in 2006; best male singer/songwriter in 2006; and best male vocalist in 2006 and 2008.
He has also been featured in numerous publications throughout Southern California and has opened for established artists such as Jason Mraz, Shawn Colvin and Eric Hutchinson. His songs can be heard on Clear Channel stations and college radio, and he continues trailblazing the San Diego and Los Angeles music show circuits.
Josh has purchased a variety of cables from ProSound and recorded Hope at Berkley Sound, a full studio built by ProSound.
This entry was posted on Friday, July 6th, 2012 at 4:32 pm and is filed under
ProSound Featured Artists
. You can follow any responses to this entry through the
RSS 2.0
feed.