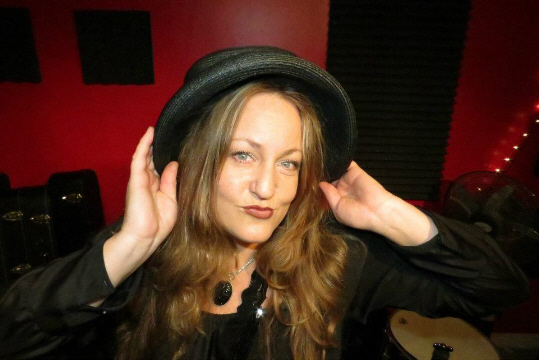 Bands and musicians seek her out for gaining exposure while fans of country-rock embrace the driving vocals she injects into her own catalog of songs. Meet singer- songwriter and talent impresario Cathryn Beeks, known widely as the host of  The Homegrown Hour, which airs at 8 p.m. on Sundays on 102.1 KPRI radio.
Cathryn is also the founder of ListenLocalSD.com, a website that cheers on a melting pot of solo artists and bands and the venues in which they perform. ProSound caught up with the busy artist as she encroaches on yet a couple new endeavors that include a new, five-member band named Garbo, scheduled to perform in a free concert at 8:30 p.m., July 17, at House of Blues in San Diego.
What are your criteria for picking and choosing musicians for your radio show?
As long as they're playing somewhere in San Diego, I'll play their music to promote their shows. As for ListenLocalSD.com, anyone's welcome to play in our showcases, but they also have to be playing here in town for me to feature them.
You recently launched 'Studio Sampler.' What is it?
It's a neat thing for anyone who is shopping for a producer in San Diego. The site now has 20 songs that 16 different producers put their marks on. It's a nice way to hear musicians before and after the producers donated time to their music. The idea has always been rattling around in my head since I came to San Diego in 1999. It's all digital and still kind of fresh.
Tell us about your new band Garbo. What does the name signify?
We formed Garbo in January of this year. It's basically the members of the Cathryn Beeks Ordeal with the addition of producer Jeff Berkley of Berkley Hart. It's all new tunes with the rock intensity of The Black Crows and Led Zeppelin. We're releasing tracks a little at a time over the next six months. When we were forming the band, our drummer Rob Garbowski was diagnosed with cancer, so in his ongoing battle, we named the band after him.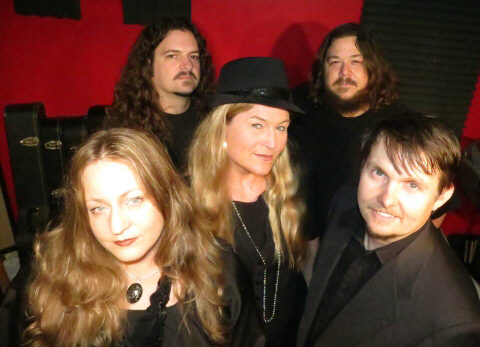 What is your role in the band?
I play percussion, but no guitar. We're all part of the writing process, and we all sing except for Rob.
Your voice has been compared to Bonnie Raitt. Would you agree?
I've heard that before and take it as a huge compliment. People have a hard time pinning me down since my influences started with The Judds and Melissa Etheridge and then I started getting into rock bands – and I listened to country music growing up on Lancaster, CA.
How does the music of Garbo differ from your previous works?
This feels like a whole new genre for me. Matt Silva and Jeff Berkley are coming up with some interesting licks – unique, syncopated funky stuff. In my CD, Mood Swing, every song sounds a little different because my band was on hiatus at the time, so I used my favorite players and backup singers. And for Desert Music, those are songs that I had been singing for years…my best hits if you will.
Cathryn and her husband, sound man Jon Edwards, have purchased mixers, amplifiers and microphones from ProSound, where they have also had dozens of repairs and service jobs performed over the years. Also, Cathryn recorded at Berkley Sound, which was built, supplied and supported by ProSound.

This entry was posted on Friday, July 13th, 2012 at 10:47 am and is filed under
ProSound Featured Artists
. You can follow any responses to this entry through the
RSS 2.0
feed.